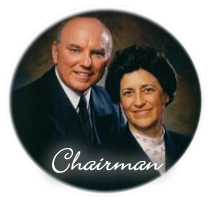 Jerry and Beth Burns – Chairman
Jerry and Beth Burns were married on September 25, 1971. Exactly one year later, on their 1st Wedding Anniversary, they were appointed as Missionaries to Venezuela, South America. They later served also as the first Resident Missionaries in the Dominican Republic and as International Evangelists.
Over a Ministerial Career that spans 50+ years, almost half of that time has been in ministry overseas.
They are currently under Global Missions appointment as Associated Ministers and Global Educators.
Bro. Burns was on the staff at World Evangelism Center UPCI from 1987 to 1996 and served as District Superintendent of the Texico District UPCI (2007 till 2011). He is a past Chairman of the Veterans of Global Missions Association (VGMA) of the UPCI  (2006 to 2009), and also served as Coordinator of the Global Evangelism Ministries Department of Global Missions – UPCI.
Alan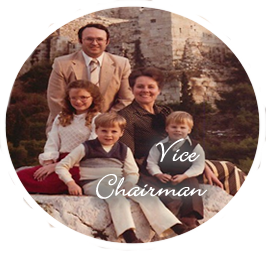 & Valerie Demos – Vice Chairman
Alan and Valerie Demos served in GREECE as pioneer missionaries for
fifteen years from their appointment in 1974 until 1989.
Thereafter, they were in GERMANY from 1990 until official retirement in the
spring of 2015.
The Demos' were on the field as Career
missionaries for a total of 40 years, plus, one more as missionary helpers
(pre-AIM) prior to full appointment.
They are currently living in Sarasota, FL,
assisting their son Joel in planting a church in
Lithia, FL.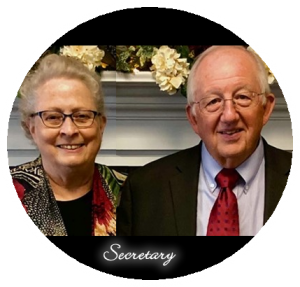 Karen & James Crumpacker – Secretary
Jim Crumpacker is from Alaska/Washington State.  He attended Conquerors Bible College in Portland, Oregon and served as Youth Pastor in Everett, WA.  From there we lived in Alaska and Michigan working in churches as needed.  In 1982 we received a call to go to Kenya and teach in Ministerial Training Center as AIMers.  We fell in love with Africa and went on to be furlough replacement in Malawi, Africa.  In 1984 we were appointed missionaries to Malawi and served there for 20 years.  In 2003 we were asked to transfer to Kenya, and we served there as supervisors and Bible College teachers for 16 years.  Also served as area coordinators in Central, south, and eastern Africa.
We retired in 2018 to St. Louis, MO to be grandparents.